Home Price Update: Where are Prices Going Nationwide?
CoreLogic released their most current Home Price Index last week. In the report, they revealed home appreciation in three categories: percentage appreciation over the last year, over the last month and projected over the next twelve months. Here are state maps for each category:
The Past – home appreciation over the last 12 months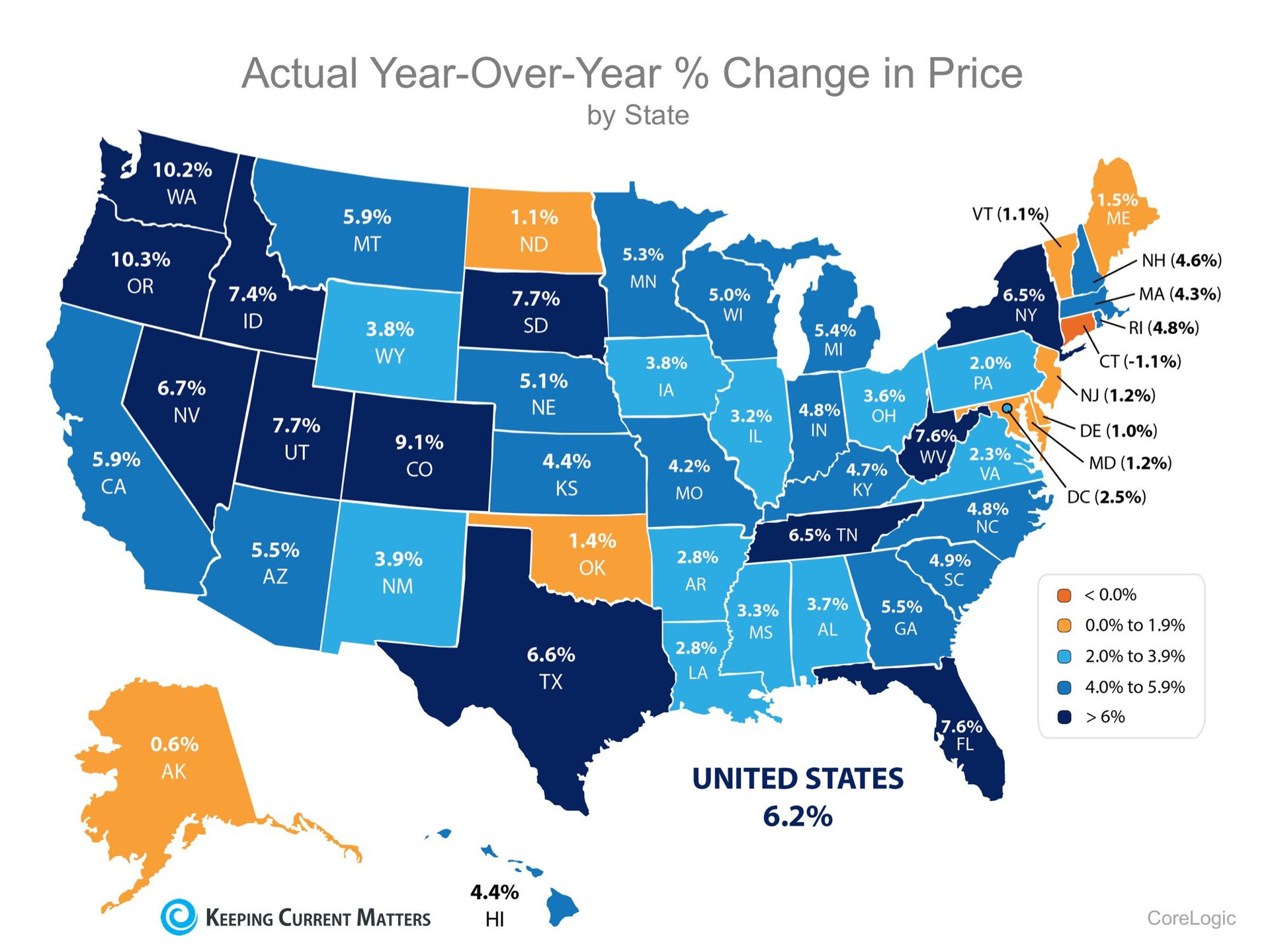 The Present – home appreciation over the last month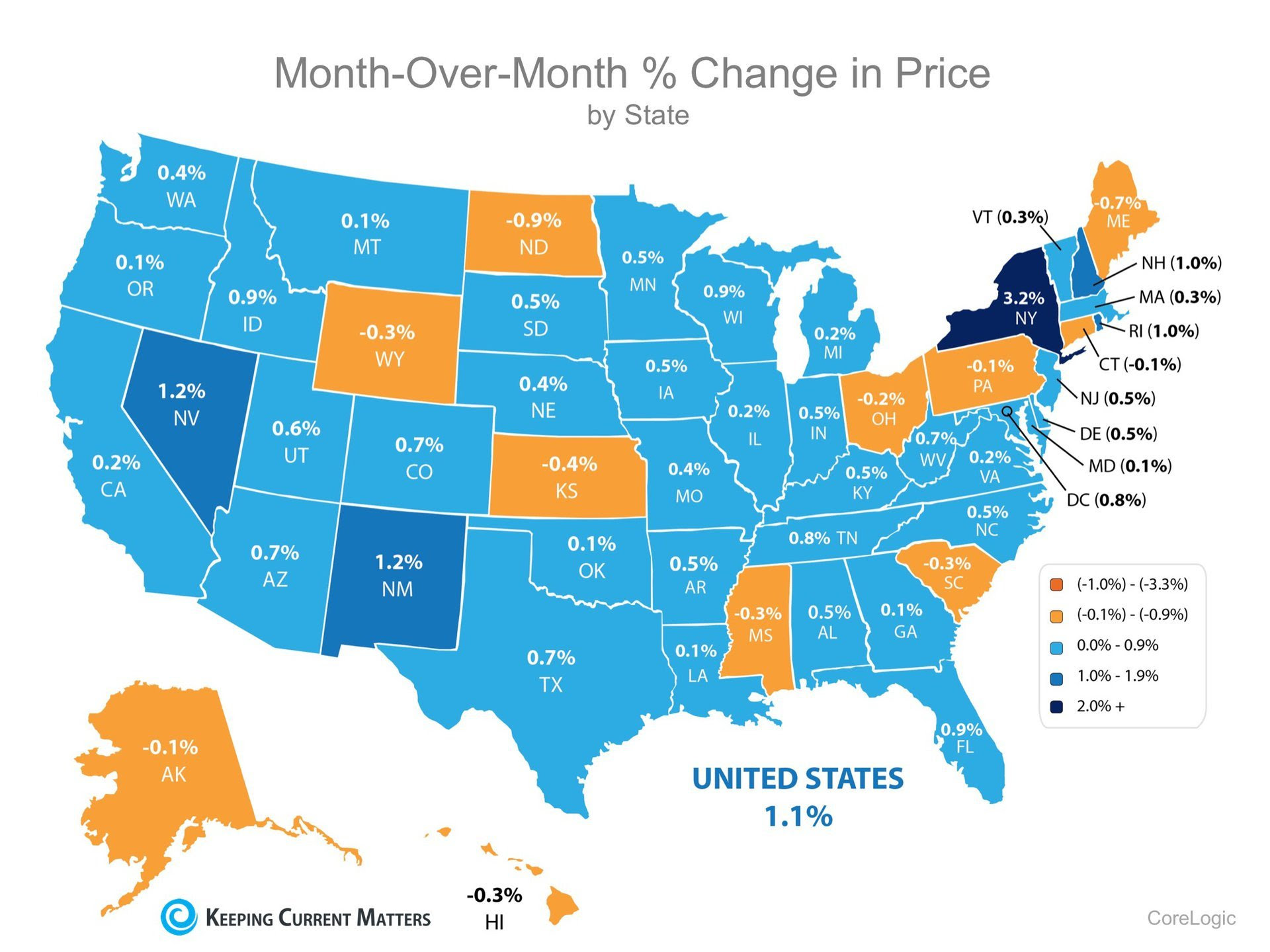 The Future – home appreciation projected over the next 12 months
Bottom Line
Homes across the country are appreciating at different rates. In Riverside right now homes are appreciating slightly below the State average at about 5.6% per year. If you plan on relocating to another state and are waiting for your home to appreciate more, you need to know that the home you will buy in another state may be appreciating even faster.
Real Estate is truly a local market.  What is happening across the nation, may not necessarily reflect what is happening in your local area.  Even markets within a 60 – 100 mile radius can vary drastically.  When you're looking to sell your home, or purchase a new home be sure you meet with a local real estate professional who can help you determine your next steps in your marketplace. The Ransom-McKenzie Team specializes in Riverside.  Give us a call today to receive a free evaluation of our local market.