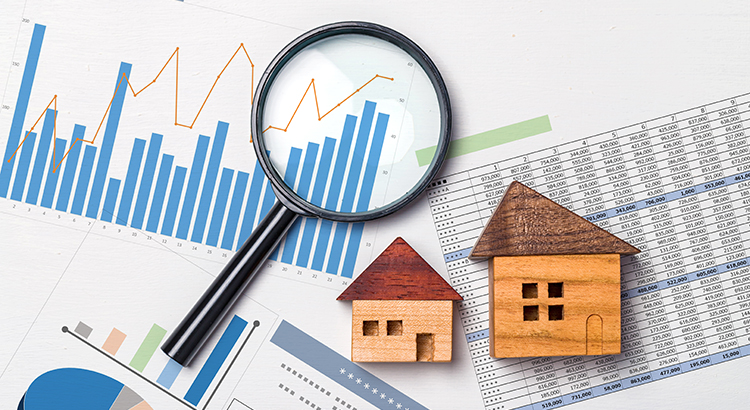 As shelter-in-place orders were implemented earlier this year, many questioned what the shutdown would mean to the real estate market. Specifically, there was concern about home values. After years of rising home prices, would 2020 be the year this appreciation trend would come to a screeching halt? Even worse, would home values begin to depreciate?
Original forecasts modeled this uncertainty, and they ranged anywhere from home values gaining 3% (Zelman & Associates) to home values depreciating by more than 6% (CoreLogic).
However, as the year unfolded, it became clear that there would be little negative impact on the housing market. As Mark Fleming, Chief Economist at First American, recently revealed:
"The only major industry to display immunity to the economic impacts of the coronavirus is the housing market."
Have prices continued to appreciate so far this year?
Late last month, the Federal Housing Finance Agency (FHFA) released its latest Home Price Index. The report showed home prices actually rose 6.5% from the same time last year. FHFA also noted that price appreciation accelerated to record levels over the summer months:
"Between May & July 2020, national prices increased by over 2%, which represents the largest two-month price increase observed since the start of the index in 1991."
What are the experts forecasting for home prices going forward?
Below is a graph of home price projections for the next year. Since the market has changed dramatically over the last few months, this graph shows forecasts that have been published since September 1st.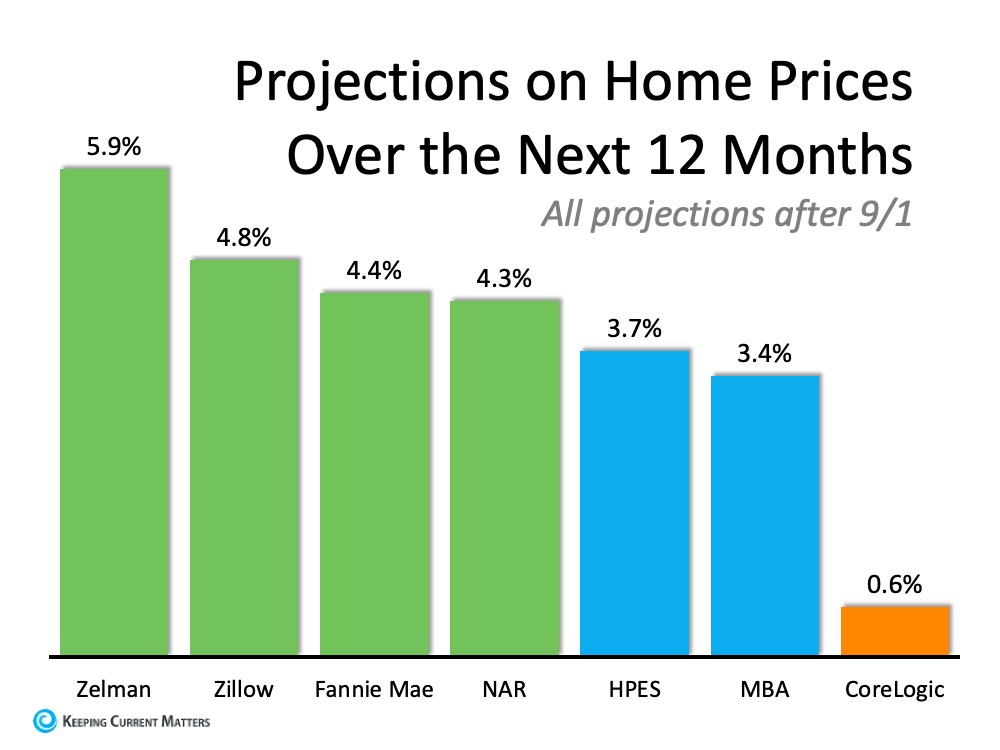 Bottom Line
The numbers show that home values have weathered the storm of the pandemic. We are certainly seeing home prices rise here in the Inland Empire. There is still very low inventory and it is a seller's market. If you want to know what your home is currently worth and how that may enable you to make a move this year, contact the Ransom-McKenzie Team today to see how we can help.
Homebuying has been on the rise over the past few months, with record-breaking sales powering through the market in June and July. Buyers are actively purchasing homes, and the momentum is continuing into the fall. It is, however, becoming harder for buyers to find homes to purchase. If you've been thinking about selling your house, the coming weeks might just be the timing you've been waiting for.
According to the Pending Home Sales Report from the National Association of Realtors (NAR):
"Pending home sales in July achieved another month of positive contract activity, marking three consecutive months of growth.

The Pending Home Sales Index (PHSI), a forward-looking indicator of home sales based on contract signings, rose 5.9% to 122.1 in July. Year-over-year, contract signings rose 15.5%. An index of 100 is equal to the level of contract activity in 2001."
This means that for the past several months, buyers have signed an increasing number of contracts to purchase homes – well above where the market was at this time last year. Lawrence Yun, Chief Economist at NAR notes:
"We are witnessing a true V-shaped sales recovery as homebuyers continue their strong return to the housing market…Home sellers are seeing their homes go under contract in record time, with nine new contracts for every 10 new listings."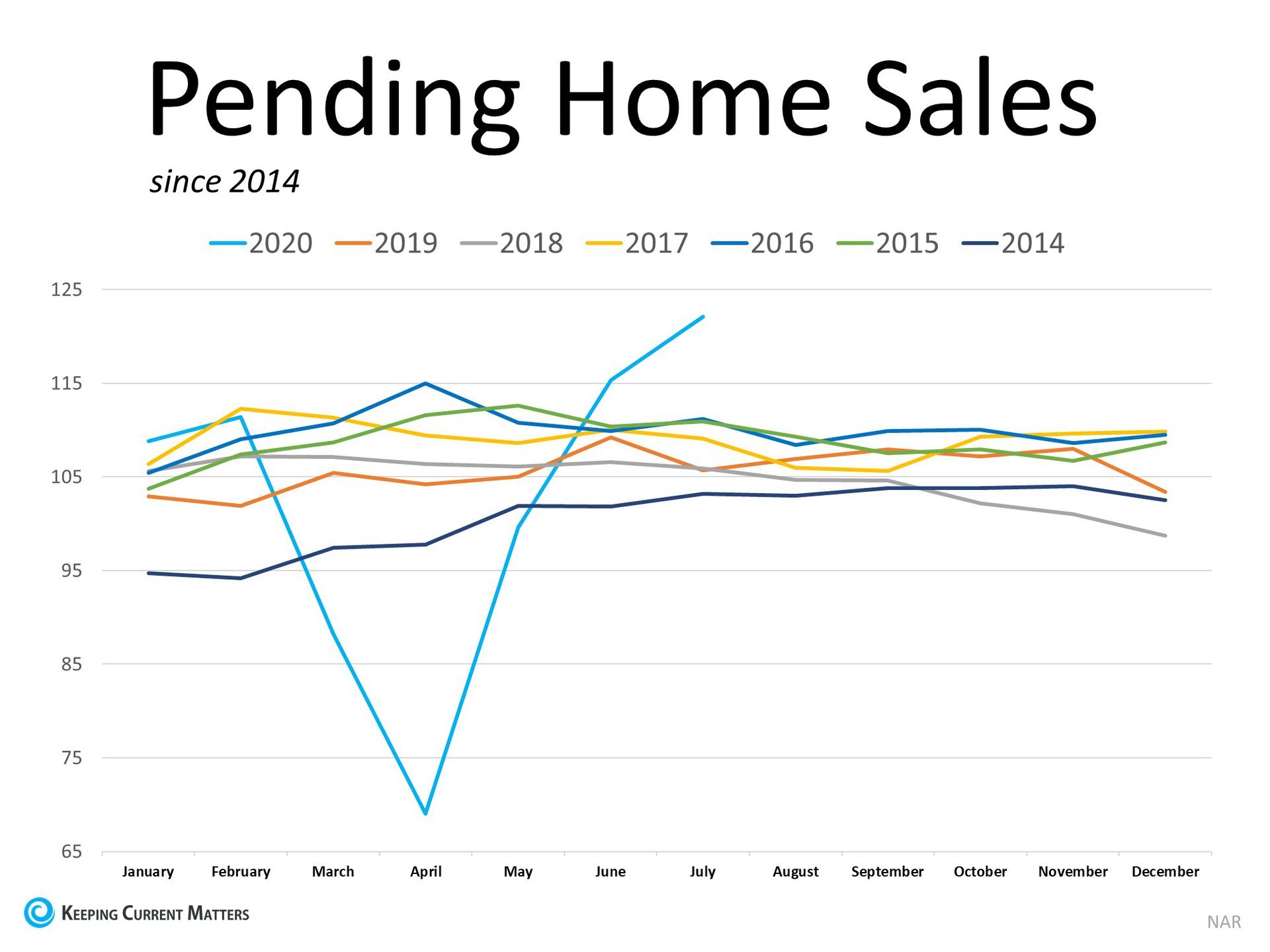 Below is a graph that shows the impressive recovery of homes sales compared to previous years. The deep blue v marks the slowdown from this spring that turned into an exponential jump in sales that followed through the summer, skyrocketing above years past:
What Does This Mean for Sellers?
If you were thinking about putting your house on the market in the spring, but decided to wait due to the health crisis, it may be time to make your move. Buyers are in the market right now. With so few homes available to purchase, homeowners today are experiencing more bidding wars, creating an optimal time to sell.
Is This Trend Going to Continue?
As CNBC notes, there are no signs of slowing buyer demand this fall:
"The usual summer slowdown in the housing market is not happening this year. Buyers continue to show strong demand, spurred by the new stay-at-home world of the coronavirus and by record low mortgage rates."
Danielle Hale, Chief Economist at realtor.com, concurred:
"In a typical year in the housing market, buyer interest begins to wane before seller interest causing the usual seasonal slowdown as we move into the fall. Due to a delayed spring season and low mortgage rates, we could see buyer interest extend longer than usual into the typically quieter fall. Whether this means more home sales will depend on whether sellers participate or decide to stay on the sidelines."
As Hale mentioned, homeowners who are willing to sell their houses right now will play a big role in whether the trend continues. The market needs more homes to satisfy ongoing buyer demand. Maybe it's time to leverage your equity and move up while eager home shoppers are ready to purchase a house just like yours.
Are You Thinking of Selling?
If your current home doesn't meet your family's changing needs, contact The Ransom-McKenzie Team, your local specialists, to help you sell your house and make the move you've been waiting for all year.
Here's why. As we continue to work through the health crisis that plagues this country, more and more conversations are turning to economic recovery. While we look for signs that we've reached a plateau in cases of COVID-19, the concern and fear of what will happen as businesses open up again is on all of our minds. This causes confusion about what an economic recovery will look like. With this in mind, it's important to understand how economists are using three types of sciences to formulate their forecasts and to work toward clearer answers.
Business Science – How has the economy rebounded from similar slowdowns in the past?
Health Science – When will COVID-19 be under control? Will there be another flareup of the virus this fall?
People Science – After businesses are fully operational, how long will it take American consumers to return to normal consumption patterns? (Ex: going to the movies, attending a sporting event, or flying).
Sam Khater, Chief Economist at Freddie Mac, says:
"Although the uncertainty of the crisis means forecasts of economic activity are more unclear than usual, we expect that most of the economic damage from the virus will be contained to the first half of the year. Going forward, we should see a recovery starting in the second half of 2020."
This past week, the Bureau of Economic Analysis released the advanced estimate for Gross Domestic Product (GDP) for the first quarter of 2020. That estimate came in at -4.8%. It was a clear indicator showing how the U.S. economy slowed as businesses shut down and consumers retreated to their homes in fear of the health crisis and of contracting COVID-19.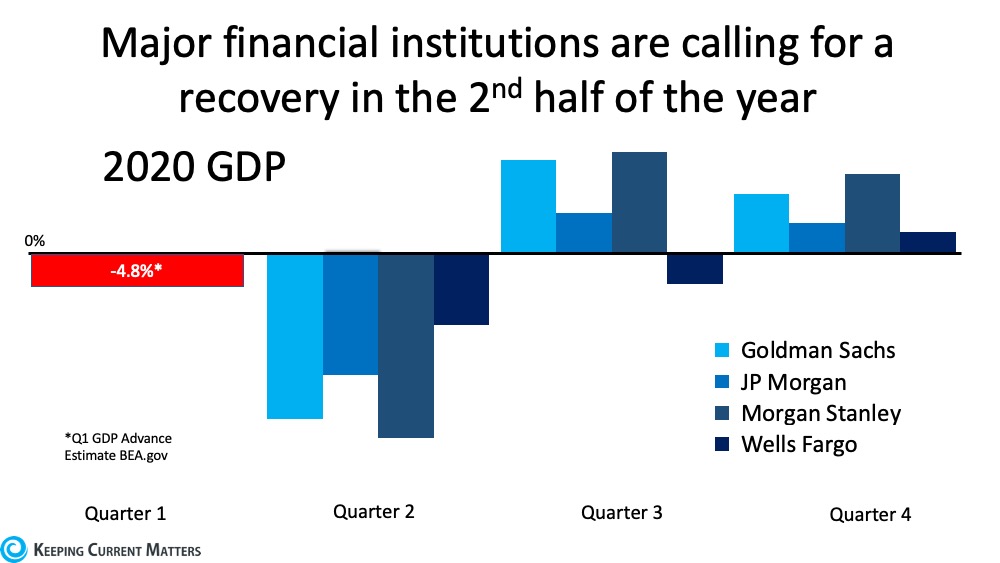 Experts agree that the second quarter of 2020 will be an even greater slowdown, a sign more businesses are feeling the effects of this health crisis. The same experts, however, project businesses will rebound, and a recovery will start to happen in the second half of this year.
What Does This All Mean?
As time goes on, we'll have more clarity around what the true economic recovery will look like, and we'll have more information on the sciences that will affect it. As the nation's economy comes back to life and businesses embrace new waves of innovation to serve their customers, the American spirit of grit, growth, and prosperity will be alive and well. Give The Ransom-McKenzie Team a call if you have questions about our local real estate market as we work through this time.